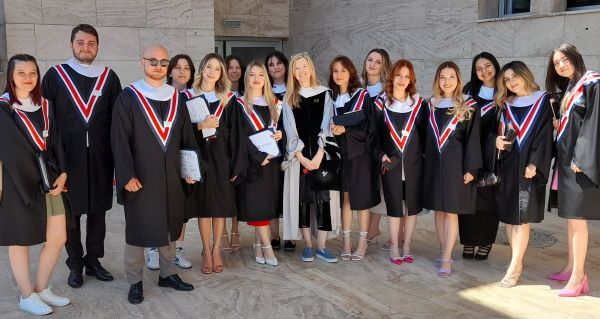 American Culture and Literature honors our 2023 graduating class! The graduation ceremony took place on 19 July and saw 20 of our students walk across the stage to retrieve their much-deserved diplomas. Highest-ranking AMER student Melis Yılancı represented the department by giving a heartfelt speech thanking her family and AMER faculty for their support over the past four years. AMER faculty member Professor Kara McCormack was proud to be in attendance.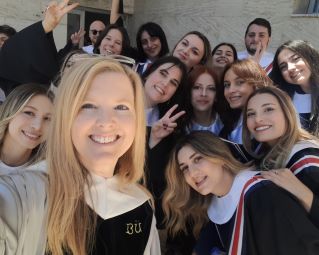 Our spring 2023 graduates include: Deniz Akça, Makbule Akyüz, Gizem Aydın, Esin Deniz Bildirici, Melisa Dalkılıç, Rüya Güven, Buse Selin Işlak, Ece Irmak Karabulut, Gülsüm Ece Kılıçoğlu (honors), Merve Konuk (honors), Cansu Korkmaz, Yasin Mutlu (honors), Burak Nazlıoğlu (honors), Aylin Ocakoğlu, Begüm Özdemir, Doğa Şimşek (honors), Yiğit Tarlabölen (honors), Ahmet Emre Türkel, Defne Uğur, Melis Yılancı (high honors), Ezgi Yılmaz, Esma Dilşad Yüzbaşıoğlu
Please join us in celebrating the achievements of this exceptional group!